Marbella cuisine is like the region itself: extensive and varied. Get your taste buds dancing with some gazpacho, pescaíto frito, or a spot of sherry.
Studying can be hard work, which is why it is important to keep yourself fuelled up on the most balanced diet possible. By shopping around and keeping an eye on local deals, you can fill yourself up on a reasonable budget, enjoying all that Spanish cuisine has to offer.
Home Cooking
Although the opportunity to eat out is plentiful in Marbella, the student budget may require the odd home cooked dish. With lots of local foods to try out, experimentation and shopping around is always key. Here are a few classic Spanish recipes to try:
Pescaíto Frito
Usually served with lemon, this fried dish can be made with any fish, a little flour and olive oil. Make sure to shop in accordance with local produce to ensure an affordable fresh catch – trout, bass and bream are all plentiful in Spain and should be easy to find at local markets.
Gazpacho
Perfect for cooking in large batches to eat on the go, this soup is made up of raw vegetables and served cold, usually with a tomato base. It's a great way to use up leftovers and save money, while making sure you've still got a hearty meal to keep you going in between lectures. In fact, best is to check out the authentic Gazpacho recipe courtesy of our Photography professor Jaime Gonzales.
Cordoban Salmorejo
This thick purée is perfect for bulking out pasta or stew dishes, and requires very few ingredients – just tomato and bread.
Pringá
If, like many students, leisure time is at a premium, it may be worth investing in a slow cooker. Many Spanish dishes are made via this method, including Pringá, a rich stew of roast beef or pork, cured sausages and fat that is cooked down for many hours.
Jamón Ibérico
This is the name given to the world-famous and superbly delicious Iberian ham, which can be bought cheaply and in bulk from Marbella Indoor Food Market.
Good to know: As elsewhere in Spain, olive oil is a key ingredient in Marbella cooking. Made up of unsaturated fats, its health benefits are plentiful – olive oil is known to lower cholesterol, protect the liver and lower risk of depression.
Where to Shop
Marbella natives swear by the local indoor food market, which sells everything from fresh fish and meat to organic herbs and vegetables. Local supermarkets include Lidl, Supersol, Alcampo and Mercadona, although it is worth shopping around to secure the best deals.
For the environmentally-savvy, local farm produce can be bought from the ecological market, open on the first Saturday of each month, or the Marbella open market, boasting 360 stalls of plants, flowers, fruit and vegetables every Monday.
Local Restaurants
With some many restaurants on offer, Marbella's dining scene is best discovered for oneself, but Belvedere, El Torero and Piucaro rank highly with the locals for good, affordable eats. If you fancy a taste of home, there are alternatives: visit Golden Wok for Chinese, or Hermosa for traditional British meals.
Don't Forget the Drink!
Spain is home to an extensive wine list, including multiple popular sherries (Fino, Manzanilla, Oloroso, Pedro Ximénez, Amontillado), which are widely exported across the world. Beer fans need not despair either – big brands include Estrella, Cruzcampo and San Miguel, although like many towns, Marbella also has its own flagship brews. Brandy, gin and an aniseed spirit called anis (or anisette – it's similar to sambuca) make up the spirit quota, with local bars and shops often running deals on home-grown liquors.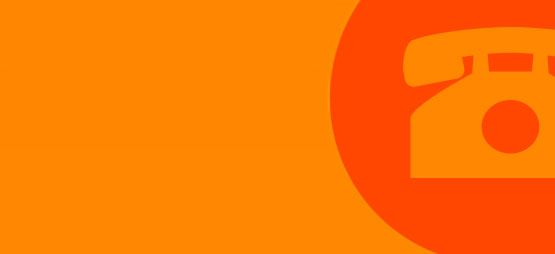 Marbella International
University Centre
Avenida Don Jaime de Mora y Aragón, s/n
Finca El Pinillo - 29601
Marbella | Málaga | Spain
General enquiries
info@miuc.org
Telephone
(+34) 952 860 000
Fax
(+34) 952 86 01 01

Studying abroad is a truly enriching experience that happens once or twice in a lifetime. No matter what your background is, you can make the most of your new surroundings and get exploring.

Sports & Extracurricular
MIUC is offering a wide range of extracurricular activities, from wakeboarding, scuba diving, kitesurfing, tennis, golf, to helicopter and airplane piloting.

Whatever your lifestyle and income is, living within your means is important. These few tips on finance might come in handy.