A quick look at the Spanish everyday life, including the holiday calendar with main Spanish celebrations and festivals across Andalucia.
What Is the Spanish Everyday Life Like?
The Spanish are known for their hospitality and laid back attitude. They love going out for a drink, either for a coffee or beer ("cerveza" is one of the national drinks). In the Summer, people head to the "chiringuitos" (restaurants on the beach) for some traditional Spanish "tapas".
Daily life in Spain has a late start. If you're coming from abroad, you might find some of the timing unusual, especially when it comes to meals. Lunch rarely starts before 3pm and dinner is usually from 9pm onwards. Take this in consideration when going out. Nevertheless, you will find lots of restaurants open for lunch or dinner at any time of day and night.
How Does the Spanish Academic Year Work?
The Spanish Academic Year runs from mid September/October and ends in July.
The terms are:
Semester I, from October to February
Semester II, from February to June
What Are the Main Holidays in Spain?
There is a total of 15 bank holidays in Spain.
The national holidays are:
January 1 (New Year)
January 6 (Three Wise Men)
Holy Week in Spring, nationwide
May 1 (International Workers' Day)
August 15 (Religious National Holiday)
October 12 (Spain's National Day)
November 1 (All Saints Day)
December 6 and 8 (Religious holiday + Constitution day). When falling on the weekend, taken as a short holiday. Good opportunity for a short break.
December 24-25 (Christmas)
When a holiday is due on Sunday, the bank holiday will take place the following Monday. If it's on Saturday, that the holiday is 'lost'.
Having a "Puente" ('bridge' in Spanish) is when you merge two or more bank holidays in a row.
What Spanish Celebrations and Festivals Will I See?
Spaniards would celebrate anything on the streets. And when it's time to celebrate, everyone is invited.
DECEMBER/JANUARY
Christmas celebrations — as elsewhere around the world, Christmas Eve in Spain is traditionally tied to the family, whilst the New Year's Eve is more likely to be celebrated with friends. The tradition for Christmas Eve is to head to the town's main square and eat twelve grapes. Christmas season starts with the 6-8 December break, when people have already decorated their homes.
FEBRUARY/MARCH
February and March are the months when carnivals and masked parades hit the streets. One of the two most important carnivals in Spain takes place in Cádiz (two hours away from Marbella).
MARCH/APRIL
Semana Santa (Holy Week) is held throughout Spain the week before Easter, reflecting the country's strong Catholic roots. From Palm Sunday to Holy Saturday and Resurrection Sunday, men carry images and sculptures on "tronos" (thrones) through the streets, accompanied by processions of people dressed in tunics and hats. It's a nice way to experience bits of Spanish history, from the Medieval times to the Counter-Reformation and the Spanish Baroque.
JUNE
Feria de Marbella is a popular celebration all over Andalucia. Very happy and festive, colourful and careless. The Feria is a provisional town made of "casetas" or houses where people drink, eat and dance, dressed in traditional costumes - "traje de flamenca". Feria is known for its spectacular "corridas de toros" (bullfights), and in some places includes horses riding in the afternoon and concerts in the evening.
JULY 16
Virgen del Carmen. Marine procession where the sailors parade a Madonna (Virgen del Carmen) across the bay. Traditional bands play music, rockets and fireworks shoot off, much to the amusement of the locals and tourists alike/
OCTOBER
Feria de San Pedro. One week with the 19th as central day. Same as Feria de Marbella.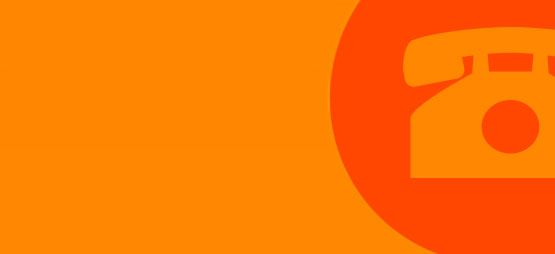 Marbella International
University Centre
Avenida Don Jaime de Mora y Aragón, s/n
Finca El Pinillo - 29601
Marbella | Málaga | Spain
General enquiries
info@miuc.org
Telephone
(+34) 952 860 000
Fax
(+34) 952 86 01 01
Studying abroad is a truly enriching experience that happens once or twice in a lifetime. No matter what your background is, you can make the most of your new surroundings and get exploring.

Sports & Extracurricular
MIUC is offering a wide range of extracurricular activities, from wakeboarding, scuba diving, kitesurfing, tennis, golf, to helicopter and airplane piloting.

Whatever your lifestyle and income is, living within your means is important. These few tips on finance might come in handy.