Successful study at MIUC is based upon a collaboration between students and staff, and MIUC strives to provide the best possible learning environment and student services. To support that environment, MIUC has adopted a set of rules, regulations and policies.
MIUC Policies and Regulations
The MIUC's key documents are on this page. However, there will be other policies on specific issues, and MIUC may have additional rules, policies and procedures. You should get acquainted with these documents. Further policies are currently under development or review and will be available once approved.
The student handbooks have been prepared to provide an easy reference guide to help you find your way around the University's facilities, services and current regulations. The handbook aims to provide answers to some of the questions you may have during the year, but if you cannot find the answer you need here, it also provides advice on where you can get information and help and who to ask.
Download the student handbooks
Our policies, regulations and other public documents are listed in alphabetical order below.
A
Academic offences - cheating and plagiarism
The University has specific processes for dealing with academic offences, including plagiarism.
Academic regulations
Admissions
Appeals
If you are considering submitting an academic appeal, you are strongly encouraged to get advice from the MIUC Academic Office.
Attendance
C
Code of Conduct
Students have an important role to play in the creation of a University Community which enables the enjoyment of education by all members. This Code of Conduct sets outs the expectations of behaviour by which students must abide. Students are expected to make themselves familiar with the Code.
Complaints
MIUC seeks to maintain high standards in its provision of courses, services and facilities to its students. MIUC has established its student complaints procedures to deal with legitimate complaints from students in a fair, prompt and efficient manner.
R
Referral Student Programme
If you are a current student at MIUC and you have friends or family back home who may be interested in studying here, let us know.
Student Referral Agreement is a tool to recognise and reward current MIUC students who are our strongest ambassadors and are promoting MIUC and helping MIUC recruitment process by referring potential students. Refer a student to MIUC and be rewarded for it when they enroll (*conditions apply).
Your referral will allow us to introduce new students to leadership, stimulating and rewarding activity, international faculty, meaningful relationships, and a world of new possibilities.
What to do?
Tell your friend about MIUC and get them to apply.
Complete the Student Referral Agreement below and return it to us via e-mail:
hitch@miuc.org (we need this at the point of enquiry).
If you've got any questions or want to know more, visit the Admissions department.
S
These terms and conditions apply when you make an application for undergraduate or postgraduate study at Marbella International University Centre ("MIUC"). These Terms and Conditions represent an agreement between MIUC and you, a prospective student. By accepting MIUC's offer of a place on a programme, you accept these terms and conditions in full, which along with your offer and MIUC's rules, regulations, policies and procedures, form the contract between you and MIUC in relation to your studies at MIUC as amended from time to time. If you have any questions or concerns about these terms and conditions, please contact the MIUC's Student Recruitment and Admissions Office: admissions@miuc.org
Students' Union Statute
T
Tuition Fees
Forms
Accident Waiver and Release of Liability Form
This Accident Waiver and Release of Liability extends to participation in any way in voluntary or required activity outside MIUC.
Please fill in the form in the following link: https://forms.gle/UjMnc6FX8e5CFwfeA
Enrollment and Registration Forms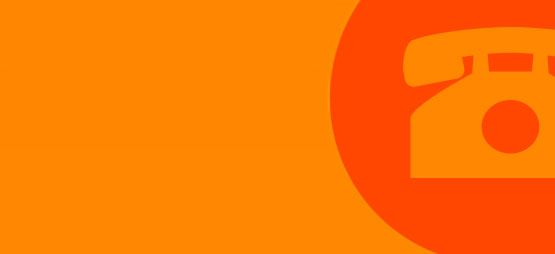 Marbella International
University Centre
Avenida Don Jaime de Mora y Aragón, s/n
Finca El Pinillo - 29601
Marbella | Málaga | Spain
General enquiries
info@miuc.org
Telephone
(+34) 952 860 000
Fax
(+34) 952 86 01 01