Marbella International University Centre offers free and confidential counseling services to all current members of its community. Depending on the initial psychological evaluation, the university counselor will develop the most effective treatment plan to adequately address the concerns at hand. The counselor is a neutral and trained person who does not judge or pressure, but will work with the individual to reach realistic goals.
MIUC Counselling Services can help you with a wide range of issues, including but not limited to:
Alcohol/drug use problems
Conflict resolution
Depression or mood disturbances
Eating disorders and body image
Identity concerns and personal development
Sexual assault and violence
Stress management
Individual Counselling
Individual counseling and psychotherapy is often recommended to students who are struggling with a variety of problems. The student meets one-on-one with the university counselor, who will provide a supportive and confidential environment in which to work through the issues that are of concern to the person seeking counsel. Sessions are held once per week, lasting between 45 to 60 minutes, but students may be seen more or less frequently depending on the type of problem and their individual needs. Length of treatment varies for each student, the number of sessions can range from 6 to 20 sessions per academic year.
Group Counselling
In group counselling, the university counselor meets with several students experiencing similar struggles, to explore areas of common concern. Group therapy offers multiple perspectives, interpersonal feedback, promotes encouragement, group support and a confidential environment. Each members' pace and readiness for participating is respected. Group sessions are usually scheduled once a week, for 60 to 90 minutes, and may include up to 8 students. Group counselling may be offered depending on student interest and scheduling availability.
Strict Standards of Confidentiality
All inquiries and information shared by those (18 years and older) in counseling sessions, including acknowledgment of using counseling services, is confidential and is protected to the full extent of the law and professional ethical codes. Information will not be disclosed to anyone (including university faculty and staff, parents, or any third party) without prior written consent. The only exceptions to confidentiality are cases of clear and imminent danger to self or others, cases involving physical and/or sexual abuse or neglect, or cases that result in court orders. Also, all counseling records are kept separate from academic or administrative records.
Referrals to Outside Services
If the MIUC Counseling Services is unable to provide the help required, the counselor will help with off-campus referrals to other appropriate mental health professionals. The suggested referrals to outside services are all covered by the student health insurance provided by MIUC. Students who might ask for referrals may be students who need long term counselling, medication services and/or more specialized treatments. We encourage students to meet with our university counselor to discuss the most adequate alternative options for any mental health needs and concerns.
Contact Information
During the academic semester, MIUC Counseling Services are available Monday through Friday from 9:30 to 5:30. Just drop by our office, located on the first floor of the MIUC building, and ask for an appointment, every effort will be made to meet with you in a timely manner. Please allow an hour for the first session.
Appointments may also be made via telephone: 952 860 000 or Email: eva@miuc.org our Student Counselor, Eva Berkovic, MSc Psych.
After hours crisis/emergency
In case of immediate danger, call 112 or go to the nearest hospital emergency room.
For other urgent situations outside of office hours, from 6:30PM to 9:30AM, you can call 951 290 510. Indicators of an urgent situation include: expressions of suicidal thoughts, expressions of homicidal thoughts, serious loss of emotional control, extreme panic or mania, destruction of property, severe impairment of thinking ability, and disoriented or bizarre behavior.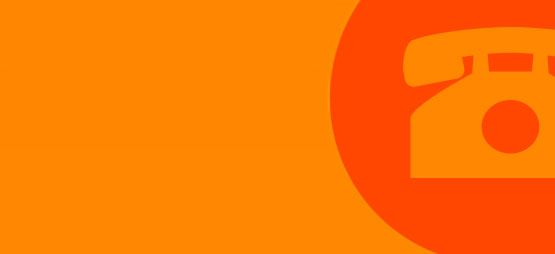 MIUC Counseling Services
Monday through Friday
From 9:30 to 5:30
+34 638 391 011
eva@miuc.org
After hours emergencies
For other urgent situations outside of office hours
From 6:30PM to 9:30AM
+34 638 391 011.