Marbella International University Centre offers free and confidential counseling services to all current members of its community through the Student Welfare Support system. Should you at any time feel the need to seek additional support, the Student Welfare Support will work with you to address these concerns. The Student Welfare Support team offers a space to reach realistic goals academically or personally and to help you during your university experience. At MIUC, our focus is you. Whether you are struggling with homesickness, anxiety, or having trouble making friends, the MIUC Student Welfare Support is here to support you with any personal or emotional problems. You can schedule individual meetings, group meetings with a team member or even attend peer to peer support organized by students. A counselor can help you identify any stress indicators, triggers and teach you how to manage them efficiently. Counselor Dr. Almudena Ortega and with the Student Welfare Support team, they will guide through a wide range of issues including personal relationships and stress, personal or academic related. Joining peer to peer support meetings can help you express yourself more comfortably among your peers or deal with problems at first instance. Nonetheless, our goal is to offer a safe and confidential way to listen and help you cope.
MIUC Student Welfare Support is dedicated to provide you with support that may affect your academic performance, psychological or social development. We will help you resolve and work through all factors of university life.
Student Welfare Support team can help you with a wide range of issues:
Conflict resolution
Depression or mood disturbances
Identity concerns and personal development
Stress management
Individual Counselling
Student Counselors work with students to help them to succeed academically and socially. An emotional one-on-one guidance and help is provided for students as well as plan for their futures by guiding them in building a career. Individual counseling is often recommended to students who are struggling with a variety of problems.
The student meets one-on-one with the university counselor, who will provide a supportive and confidential environment in which to work through the issues that are of concern to the person seeking counsel.
With our new system of booking, you can schedule a session lasting 30 minutes with one of our counsellors, but students may be seen more or less frequently depending on the type of problem and their individual needs.
Peer to Peer Support
The Peer Support Programme was established with the understanding of the vital importance of students supporting and uplifting each other during their university journey. Our dedicated student Heather Smith from the USA took the initiative to create a safe and confidential space where fellow students can connect and freely share their experiences regarding mental health, academic pressure, family concerns, and more. She participates in regular supervision sessions facilitated by the Welfare Support members to enhance her skills.
Strict Standards of Confidentiality
All inquiries and information shared by those (18 years and older) in counseling sessions, including acknowledgment of using counseling services, is confidential and is protected to the full extent of the law and professional ethical codes. Information will not be disclosed to anyone (including university faculty and staff, parents, or any third party) without prior written consent. The only exceptions to confidentiality are cases of clear and imminent danger to self or others, cases involving physical and/or sexual abuse or neglect, or cases that result in court orders. Also, all counseling records are kept separate from academic or administrative records.
Referrals to Outside Services
If the MIUC Counseling Services is unable to provide the help required, the counselor will help with off-campus referrals to other appropriate mental health professionals. The suggested referrals to outside services are normally covered by the student health insurance that has to be acquired in advance. Students who might ask for referrals may be students who need long term counselling, medication services and/or more specialised treatments. We encourage students to meet with our university counselor to discuss the most adequate alternative options for any mental health needs and concerns.
Contact Information
During the academic semester, MIUC Counseling Services are available Monday through Friday from 9:30 to 16:30. Just drop by our office, located on the first floor of the MIUC building, and ask for an appointment, every effort will be made to meet with you in a timely manner. Please allow an hour for the first session.
Appointments may also be made via telephone: 952 860 000 or Email: ana.cantle@miuc.org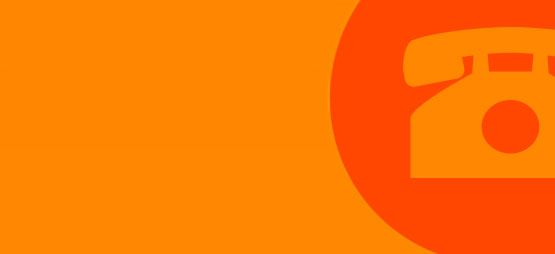 MIUC Counseling Services
Monday through Friday
From 9:30 to 16:30
+34 638 391 011
ana.cantle@miuc.org