Situated at the heart of the Costa del Sol, Marbella is very well connected with the rest of Spain. There are daily trips to bustling towns of Malaga, Sevilla and Granada, and Morocco is just a half an hour away.
Morocco (2.5 Hours Away)
To make the best of Morocco, it may be worth considering an overnight trip. Take a bus to Tarifa and a ferry onwards from there, drinking in the Mediterranean sea air.
Once you arrive in Tangier, you'll realise it was more than worth the trip; rich in colours and smells, Morocco is a tourist heaven.
The markets are a must for any new visitor in Tangier, with the renowned Casa Barata (house of cheap things) offering plenty of souvenirs to take home.
Tangier's multicultural set up involving Muslim, Christian and Jewish communities alongside foreign immigrants had attracted a number of renowned Western authors and artists. Writers such as Tennessee Williams, Paul Bowles, William S. Burroughs, Allen Ginsberg and Jack Kerouac, as well as the Rolling Stones band, all lived in Tangier in different periods of the 20th century.
Malaga (45 Min Away)
Spain, with almost a million people living in the metropolitan area. Take a stroll down the pedestrian Larios Street, visit Malaga Cathedral, Gibralfaro castle, the Arab Fortress and the Picasso Museum.
Don't forget the natural park Montes de Malaga, home to over 230 plant species and over 160 types of vertebrates.
Ronda (1 Hour Away)
One of the most breathtaking small towns this side of Spain, Ronda is famous for its spectacular 18th century bridge Puente Nuevo, standing hundred meters above the Guadalevin River.
The town is known for its rich history and culture spanning several centuries of Muslim influence. It is also home to one of Spain's oldest bullrings.
Gibraltar (1 Hour Away)
Take a bus to La Linea de la Concepción (Cádiz) and enjoy the vibrant mix of Spanish and British culture. Boasting plenty of brands that will be familiar from the British high street, be sure to take pack plenty of euros. Keep an eye out for the world-famous Barbary macaques of Gibraltar, whose cheeky humour is often worth a photo opportunity. Possible restrictions to enter Gibraltar may be in place, so keep your passport handy.
Granada (2 Hours Away)
Located at the foot of the Sierra Nevada Mountains, Granada's best attraction – and a UNESCO World Heritage Site - is undoubtedly the stunning Palacio de Generalife, built in the 1300s and set amongst beautiful gardens. With lots of winding, cobbled lanes chock-full of great gastronomy and social space, it's also a great place for sport, home to three football clubs and one basketball team.
Seville (2.5 Hours Away)
While famous for being a primary site of much of the Spanish Civil War, Seville is also revered as the tapas capital of the country, boasting local specialities of fried seafood, snails and gazpacho (raw vegetable soup). Once you've eaten your fill, immerse yourself in some music – Seville has long been embedded in the rock and rap scenes, as well as hosting many theatre and performance venues.
How Can I Travel Around Marbella?
Travel by Bus
Bus is the cheapest and most convenient option when travelling in Marbella.
There are several companies operating in the local region and beyond:
Portillo (essential for travelling along the Costa del Sol)
Alsa
Daibus (to Madrid)
Socibus, Comes and Los Amarillos bus companies also come at a relatively low price.
Travel by Train
Unfortunately, no train will take you directly to Marbella. The closest train station is in Fuengirola (35kms away) and you would need to take a bus to get there anyway.
However, if travelling to Madrid, the high speed train (AVE) leaving from Malaga is your best option. Check the Spanish National Railway (RENFE) website for more info.
Travel by Airplane
There are 158 local and international flights a day from the Malaga airport, including 40 daily flights to London. Make sure you check the list of all flying destinations from Malaga.
The only way to get to Marbella from the airport and save the 60EUR on taxi is to take a bus (6 EUR), operated by Portillo.
Prices for Excursions and Trips:
AVE Return to Madrid from Málaga — 150 EUR
Bus return to Madrid — 50 EUR
Bus return to Malaga — 20 EUR
Bus return to Seville — 45 EUR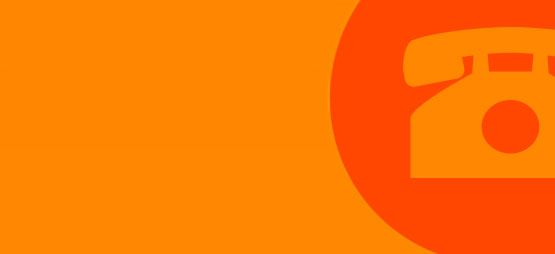 Marbella International
University Centre
Avenida Don Jaime de Mora y Aragón, s/n
Finca El Pinillo - 29601
Marbella | Málaga | Spain
General enquiries
info@miuc.org
Telephone
(+34) 952 860 000
Fax
(+34) 952 86 01 01

Studying abroad is a truly enriching experience that happens once or twice in a lifetime. No matter what your background is, you can make the most of your new surroundings and get exploring.

Sports & Extracurricular
MIUC is offering a wide range of extracurricular activities, from wakeboarding, scuba diving, kitesurfing, tennis, golf, to helicopter and airplane piloting.

Finance
Whatever your lifestyle and income is, living within your means is important. These few tips on finance might come in handy.