Colleges in Spain can mean different things to different people. In most of the world today (thanks to Hollywood films) the words college and university are interchangeable. When students use them they refer to institutions of higher learning with degree-awarding powers where students gain degrees, masters and doctoral degrees. Whereas in the Spanish language the word colegio mostly means school in the rest of the world the word college means universidad or university.
Going to University or College in Spain. What does it mean?
College comes from the Latin word collegium and relates to an educational institution or a constituent part of one such as a school or college of a university. In some parts of the world the word can refer to secondary or high school but in mostly today it refers to third-level education courses, eg third-level college, which confers degrees or higher awards and students are usually aged from 17 or 18 upwards.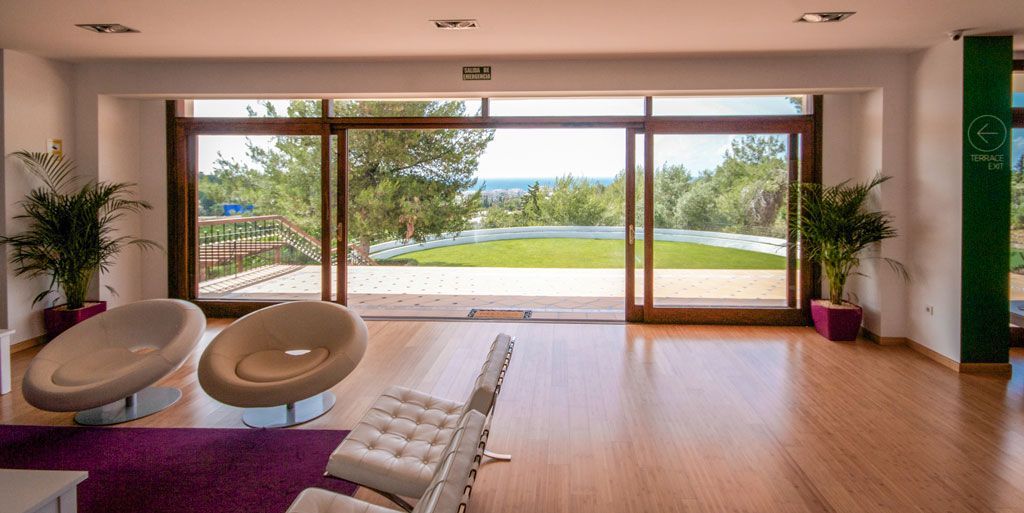 In conversation phrases like 'going to college in Spain', 'college life in Spain' and 'student life in Spain' are interchangeable. They all refer to students who have left high school or second-level school and are now studying courses they have chosen to by themselves (in some places it's referred to as 'reading' rather than 'studying' for a degree in a university college). Choice is often at the centre of college life. In primary and secondary-level schools most pupils study what the national government's educational department or their school board decides. In college the student is the one to decide what course to study, what electives to choose, how many years studying they want to pursue and at what level (certificate, diploma, degree, masters or doctorate).
Spain's College tradition
Spain has one of the oldest and most distinguished of international academic university traditions. One of Europe's oldest universities - from where today's third-level traditions took root - was at Salamanca in northern Spain. In this the 21st century the country's university-level education is ranked favourably alongside the USA, the UK and other powerhouse economies.
Spain is rated fourth in the Top 10 Countries with Most Universities in the world. In the 2016 list of the Best Countries to Study Abroad in Spain was voted in second place after Italy. The USA, France and the UK followed it.
College life in Spain is rated Highly
Spain's second-place ranking in the Best Countries to Study Abroad in answers that question. The list was compiled based on attributes including being culturally accessible, fun places to go, have top-quality universities, many cultural attractions and places where international students would consider attending university. Almost 6,000 millennials - adults under age 35 - gave Spain the thumbs up when they filled out the survey and made it number two in the world.
Culture in Colleges in Spain
What actually constitutes culture is a matter of great intellectual debate. However, the myriad influences on the Iberian peninsula over time are legendary but the everyday charms of Spain - Spanish people greeting each other with fulsome kisses, the easy-going nature of the people and the relaxed relations between men and women babbling over coffee or wine - make it an upbeat place for students to study at international universities in Spain.
Students will tell you college life at MIUC is rated even higher. While Spain is a top destination for students seeking an international third-level experience MIUC is rated highly by its student body. The diversity in the college with over 50 different nationalities working and studying together is truly inspiring.
MIUC is a genuinely friendly environment for the international student. Whether the newcomer already knows others in the Marbella area or not the college academic staff, administration staff and the student body all co-operate to help out with day to day issues or other settling in or educational issues a student may encounter.
Marbella has a lot to offer in social, cultural and other terms and MIUC students literally study in one of the most beautiful cities, and campuses, in the world!
The casual style of dress and the wonderfully non-casual, colourful, traditional costumes donned for fiestas, ferias and the "religious" processions in a constitutionally secular country are unforgettable. Added to its languages and regional dialects the uniqueness of this vast country's culture includes its distinctive musical and dance traditions - such as the fandango, the paso doble and the flamenco - its regional dishes and sleepy afternoon siestas.
Spain has long been the centre of the Spanish-speaking literary world, while theatre, cinema, sculpture, music and dance all contribute to a very vibrant cultural life. Spain has something for everyone who chooses to study in a third-level college in the country as any MIUC student will attest.
Languages at Marbella International University Centre
Foreign students can study in English-speaking colleges and international universities in Spain such as MIUC, while also actively learning Spanish in classes or in everyday encounters with natives in their new Iberian home.
English has become the lingua franca of global popular culture, business and the internet over the past 40 years. Being fluent in the tongue opens up access in robust job markets in the traditional international Anglophone world.
Recent European Union evidence shows that English is the most spoken second language of the majority of the 500-million strong economic and political bloc. This situation changed with the advent of the community's expansion northwards to Scandanavia and the post-2004 enlargement with member states from central and eastern Europe.
All MIUC programmes are taught in English, but the experience itself is even more enriching due to the benefits students get from having people from different nationalities and languages on campus, helping them to negotiate the different cultural mores and ways of thinking.