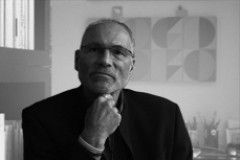 PhD Media and Communication, Cultural Studies and Sociology, University of Salzburg
Thomas worked at the Department of Communication Studies at the Graz Audiovisual Centre, he later became the Director of the Graz Institute of Communication Research and then the Commissioner of BMUK in teacher education and media pedagogy.
He has spent the last three decades working as a consultant for Personal Communication, Corporate Communication and Media and Communication Management on behalf of companies in the private sector, media companies, public institutions, healthcare organisations, non-profit organisations and educational institutions.
His work has included participating in the program design and development of the Balkan Media Academy (BMA), developing and coordinating the Media and Communication Management programme with Fudan University in Shanghai and University of Salzburg as well as developing the academic curriculum for Health Communication in Verbindung, Austria.
In 1993 he became Professor of Communication Studies with a focus on Journalism and Media Culture in the audiovisual media sector and later on became the Chairman of the Institute of Media and Communication Studies at University of Vienna.